Top of Mind from 3by400
Our blog posts are the result of issues and opportunities we see in our daily work. They are designed to increase understanding and provide a source of vision for your web presence.
1 minute reading time
(187 words)
400 North Board of Realtors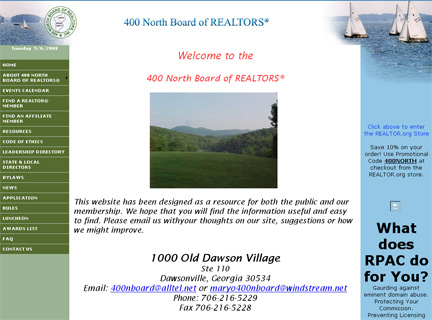 The 400 North Board of Realtors have a large professional organization and major communication needs--but their site did not match the professionalism of the organization and they were unable to make timely updates.
Not only was the site out-dated, but other organizations were passing them by in terms of tools available to help their members, and enabling member-to-member recognition and communication. As an educational association, the 400 North Board of Realtors needed a little schooling!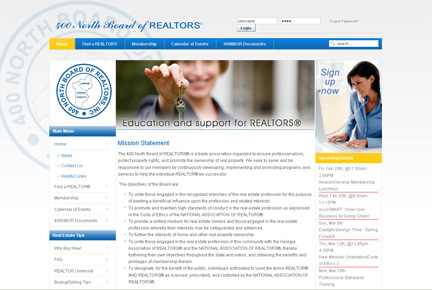 After a thorough proposal and evaluation process, the 400 North Board of Realtors chose 3by400 as their partner of choice. They could easily see the benefit of Joomla! and teaming with a group that had significant experience in developing solutions.
With the new 400 North Board of Realtors site, members can quickly see what new educational events are occuring and sign-up online. The internal administrator is able to easily make updates to the site--and does so frequently. In addition, the association now gathers dues with an online membership management tool that has made the process more effcient and improved the member experience.
See The 400 North Board of Realtors site -
www.400NorthBoardofRealtors.org