Top of Mind from 3by400
Our blog posts are the result of issues and opportunities we see in our daily work. They are designed to increase understanding and provide a source of vision for your web presence.
1 minute reading time
(66 words)
Using Google Analytics to Improve Your Site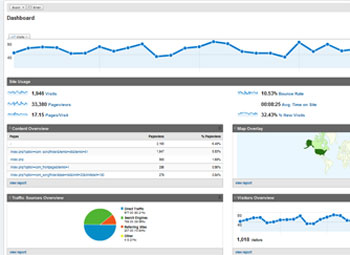 Presented June 24, 2009
Nuts & Bolts
This session included an overview of Google tools for businesses and a look at top-level Google Analytics reporting. Discussion included understanding what reports indicate, how to translate indicators into changes that may be required on your site, and a basic understanding at how Google indexes your web site.