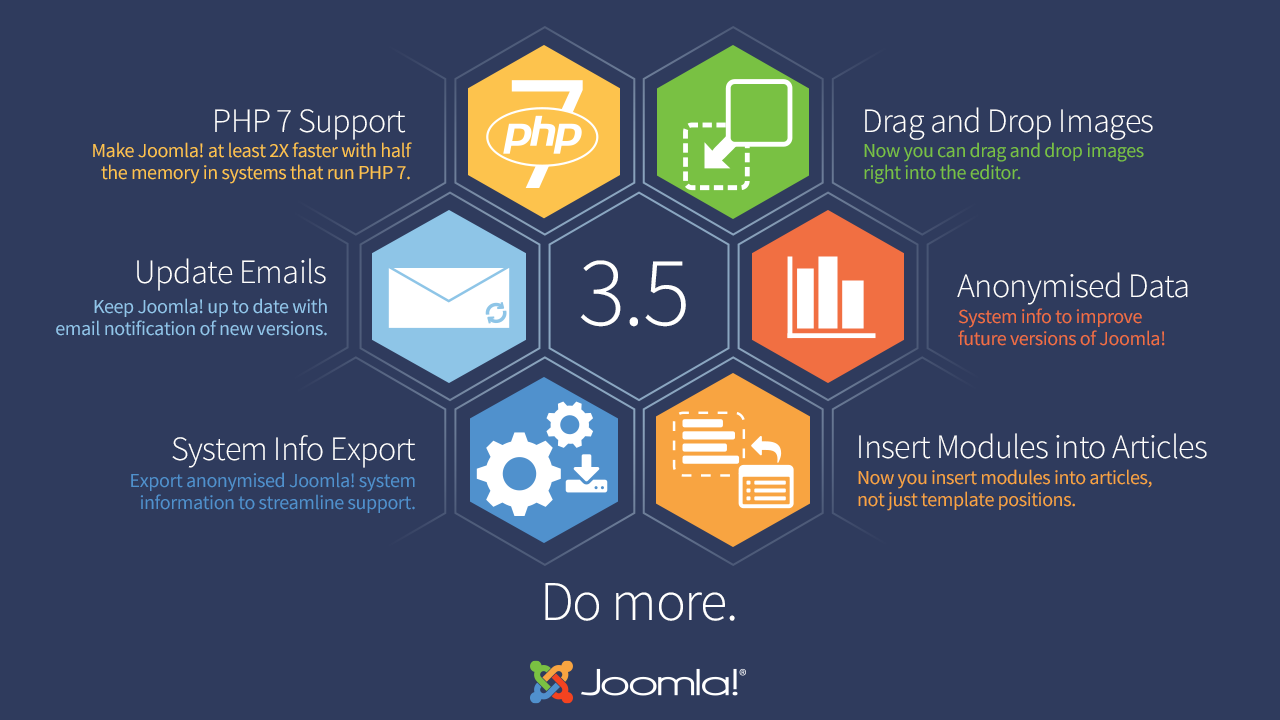 The Joomla! Project released Joomla version 3.5 today, as the latest version in the Joomla 3.x series. Joomla 3.5 boasts of 34 new features introduced in this latest release.
Here we will break down the top new features, complete with detailed explanation and screenshots where applicable from our testing.
Arguably, the most significant feature of the 34 new features is the
support of PHP 7
, which can significantly increase website speed.
This version of Joomla! supports the most recent release of PHP, the most popular programming language for developing web applications. PHP 7 was recently announced with significant performance improvements and is now available for use by the general public. With Joomla! 3.5 users can now enjoy the benefit of that performance improvement.
-Joomla Project