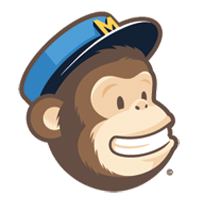 We discovered the insanely great e-mail subscription service, MailChimp. Located in Atlanta, they seem light-years ahead of the other e-mail marketing programs we've used. The only problem we noticed was that it is necessary to use MailChimp's "insert your HTML here" to allow sign-up from a Joomla site. To simplify the administrative process for adding a sign up form for your eBlasts, we created MailChimp Module2. This module allows you to display the sign-up form you create in your MailChimp.com account natively on your Joomla site.
The module is free, but registration for our mailing list is required to download the module. Please fill in your information in the 'Get MailChimp Module Updates' area in the sidebar. We won't SPAM you, but we do want you to know when we have new releases. After you subscribe, you will be redirected to a page that will allow you to download the module, so don't leave us too soon.
For more information about the module, read through the FAQs or log a support ticket.